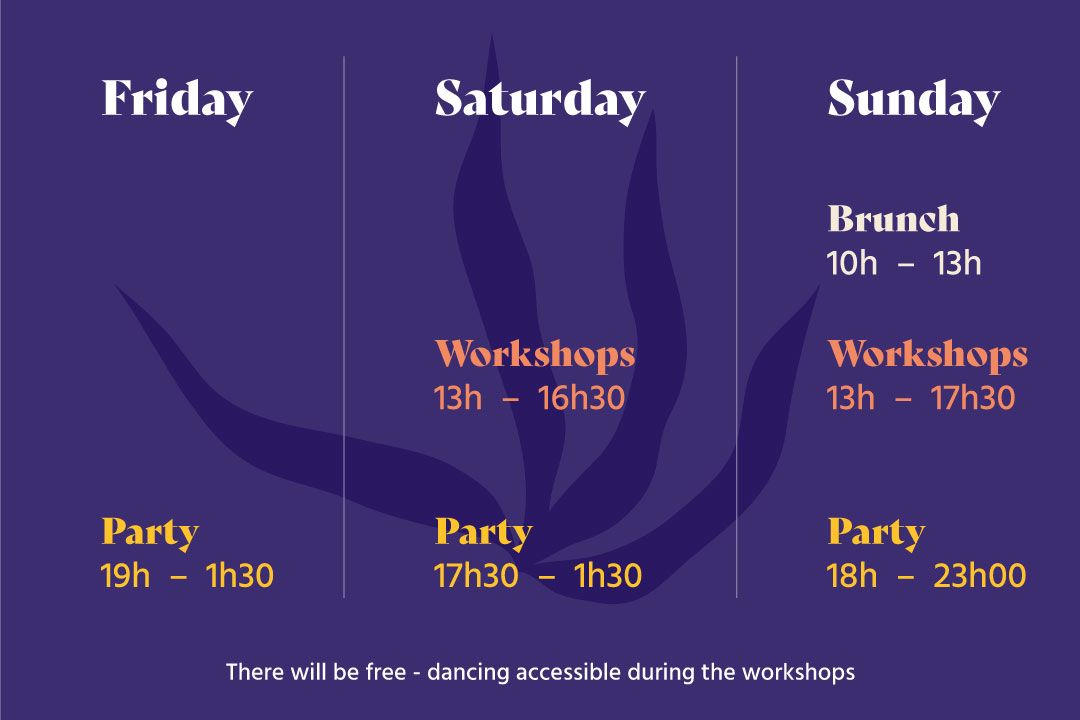 Tickets for one evening available on site for 35.-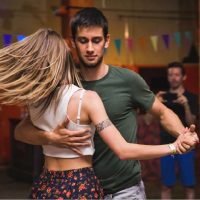 Matheus Antunes
Born in Belo Horizonte/MG, Brazil, he started taking dance classes at Pé Descalço in 2012. Two years later, he moved to Germany, joined Forró de Colônia and attended several Forró Festivals in Europe where he took diverse forró styles workshops.
In 2016, back in BH / Brazil, Matheus started teaching Forró at the university UFMG. Also in this period, he had his first contact with the roots style, and in 2017 he started learning more about it at the school Simbora Dançar.
Today, Matheus is living in Berlin, where he teaches his regular classes; and travels around Europe to share his knowledge in festivals.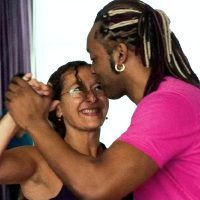 Juliana Braga
Born in Brazil, Juliana now teaches forró, samba and other Brazilian dances in Amsterdam, in the school she founded in 2007. She has been active in the dance scene for over twenty years and is one of the most experienced and comprehensive teachers on the international forró scene. Her teaching is focused on musicality, awareness and body expression and is of a rare quality.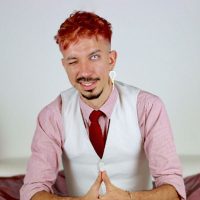 Luís Dalí
Originally from Belo Horizonte (Br), Luis is a dancer and teacher of samba de gafieira and forró with an eclectic approach. After years of martial arts, he discovered dance and quickly improved thanks to his excellent body awareness and musicality. After less than two years of practice, he started teaching samba de gafieira and forró.
Settled in Germany since 2019, he now lives from dance and tours in all festivals in Europe, where his classes meet a great success.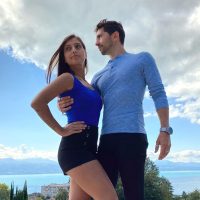 Joana & Dende
Brazilian Zouk instructors certified by Alex de Carvalho's method (MAC) in Paris, Joana and Dendê have been giving regular classes in Lausanne since 2018. Members of Swisszouk organization, they teach and organise Brazilian Zouk classes, international workshops, and events throughout Switzerland including regular classes in Geneva with Dendê and Arianne.
Their goal is to promote this joyful and versatile dance in a clean and technical way, with fluidity and creativity! Engaging in promoting respect, inclusiveness and kindness within their community as well.
Joana, being a physiotherapist, greatly appreciates the possibility of combining the understanding of the body and movement with the understanding and teaching of dance. With a classical dance background and having experienced Afro-Latin and Brazilian social dances, she devotes herself entirely to zouk, in all its freedom of physical, artistic and musical expression.
Dendê has a mixed background of break dancing, hip hop, and capoeira, which has influenced not only his style of dance but also his style of teaching, promoting personal growth through dance and connection with yourself and your partner in social dancing.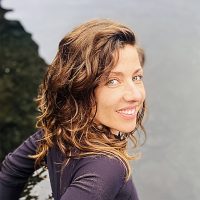 Tânia Carvalho
What fascinates me the most is to discover the potential of the lived body, the sensitive listening to it and the transforming power that honest and authentic intra and interpersonal communication possesses.
My first dancing shoes were my parents' feet. My first dive into the atmosphere of interpersonal non-verbal communication was their body and the first contact with the expression of the symbolic world through the body occurred with my entry into the contemporary dance company Movimento10 in Torres-Vedras . I was 16 years old.
Over the years I've been discovering and other methods of expression and body awareness, such as feldenkrais, yoga, gaga, butoh, physical theater and "contact dance".
In 2014 I took the course in contemporary dance, in AREA, Espai Í Criación,in Barcelona, in which the focus was on the expression of emotions using the body and of creativity and in 2019 I return to specialize in the link between "movement-emotion" through dance. I am currently in my 2nd year of Masters in Dance and Movement Therapy, I work as a therapist through movement and dance in Switzerland and I facilitate movement experiences in nature for women on the islands of Portugal.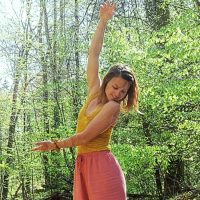 Charline Guelat
Dance&Connection
My love for forro started in Brazil 10 years ago. I was immediately conquered by the joy that this rhythm can bring as well as all the sparkling energy that connects the dancers. I love the magic of this non-verbal connection having the power to transport us…
I practiced other dances during these years such as Mandinka dance (traditional African) then couple dance: salsa, kizomba as well as contemporary dance. This summer, I had the chance to participate in an artistic project with the Haitian choreographer Laura Beaubrun which gave rise to a show entitled: "when the moon is new". At the same time, I had the chance to travel a lot. I met beautiful people on my way and I had the opportunity to dance in most of these countries. All these connections have nourished me enormously.
I then had the wish to create workshops that I named "Dance & Connection". It is for everyone, and does not require any prerequisites other than a very strong desire to reconnect with oneself and the world. Connecting to your body is essential and even if there are different ways to achieve this, I find that dance has this power to bring together so many aspects: letting go, meeting emotions, freedom , self-confidence, etc.
Through my workshops, I seek to transmit these unique experiences combining dance, body expression and personal development to allow everyone to meet them. "Who dances is happier"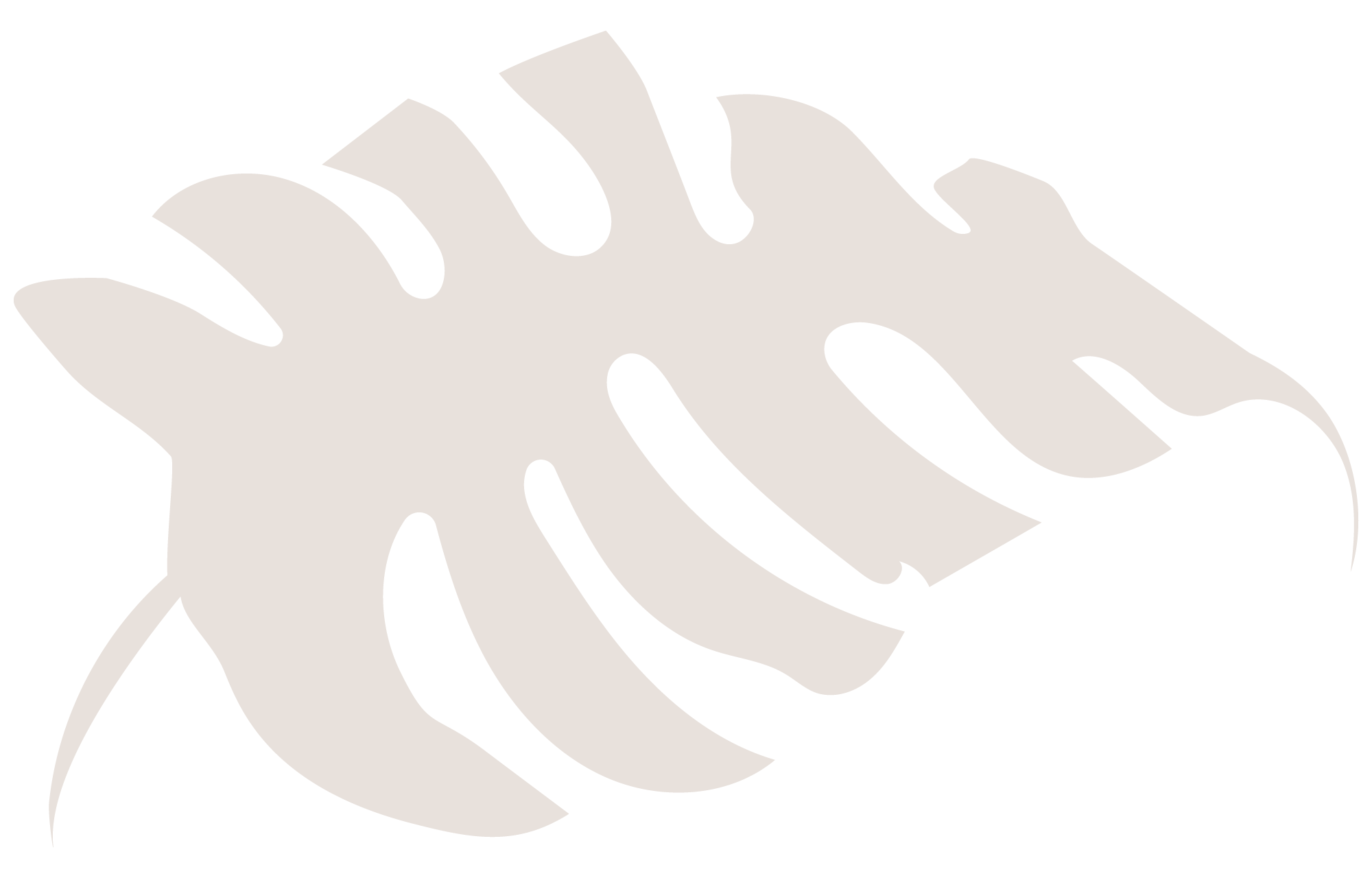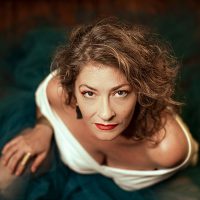 Janayna Pereira

Janayna Pereira is a Brazilian singer, composer, percussionist and actress. She has been leading the group Bicho de Pé as vocalist and author of the vast majority of the group's songs for 19 years. Her compositions – including "Nosso Xote (Moreno)" – have been a great success among Forró lovers and dancers.
In 2021, she released her solo album with, among others, compositions by Zeca Baleiro and Paulo César Pinheiro as well as her own compositions.
For her European tour, she will be accompanied by Diego Oliveira playing zabumba and Cainã playing accordion.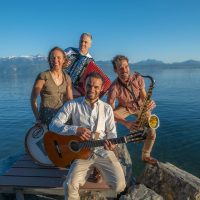 Xocolate

Xocolate is a multi-cultural group that was born in 2015. Their forró fusion repertoire is infused with diverse musical and cultural influences through a subtle mix of traditional forró music and covers of current music in various languages.
This year again, they invite their musician friends on stage to share a unique moment that promises to be filled with great energy and wonderful surprises!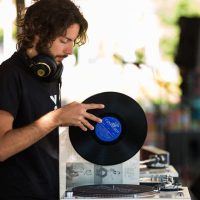 DJ Kalu

For many years, Dj Kalu has been scouring the markets, the stores, the "sebos" and other old dark cellars of Brazil, in search of precious vinyl records, quenching his thirst for musical discoveries of this country with its multiple facets, yet so unknown.
During his travels, he brought back a lot of suitcases full of records and takes a great pleasure to share his finds on the dance floor.
So fasten your seatbelts, put on your havaianas and embark on a musical journey. Dj Kalu will be your captain!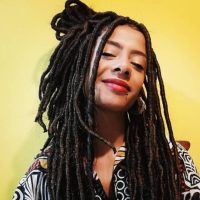 DJ âMy B.
Reference of the Brazilian Music in France, âMy B., DJ and producer, musical and cultural, native of São Paulo, has settled in Lyon for a few years.
She is the first woman DJ to work exclusively with Brazilian Culture in France and the first woman specialized in Forró in Europe.
Forró has always been a fundamental part of her work.  Every week since 2017, she organizes the only weekly Forró ball in Lyon, the "Forró da âMy".
She is also the founder of the Carnavália collective, which promotes Brazilian Culture in Lyon since 2019 and resident DJ of Radio Nova Lyon.