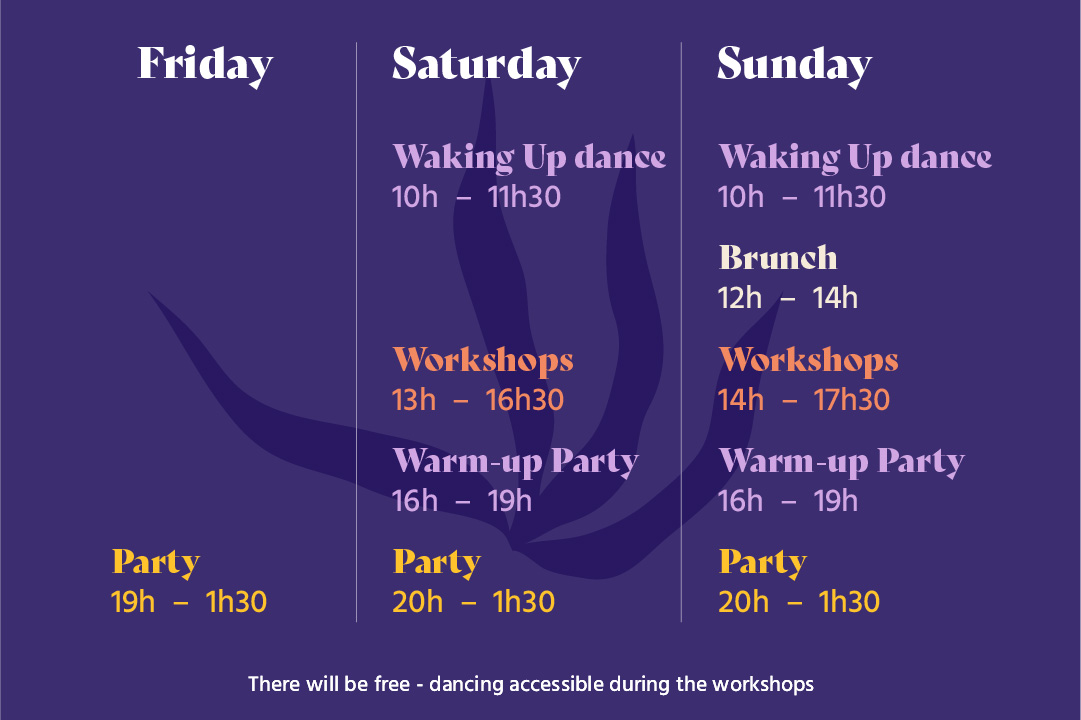 Tickets for one evening available on site for 35.-
Arthur Lorenzo
Arthur is a talented and passionate forró dancer, teacher, and choreographer who has made a name for himself in the forró community in Brazil and abroad. As a transgender man, he has become an important voice and advocate for the LGBTQ+ community in the world of forró.
He has taught in Brasília, São Paulo, Viçosa, Salvador, Itaúnas, Rio de Janeiro, and Belo Horizonte, as well as in England, Germany, Switzerland, and Russia. His dynamic and engaging teaching style, combined with his deep knowledge and love for forró, have made him a favorite among students and organizers.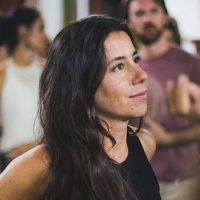 Joana Ilhão
Joana Ilhão is an architect and forró teacher based in Porto. Her dance training began in classical Ballet and Jazz Dance. In the Jazz universe, she accumulates experience in Vintage Jazz (solo dance), Lindy Hop, Blues and Balboa.
The constant search for awareness of the movement and connection with the partner triggered her interest in Forró, in 2013, where she met Tiago Martins, becoming his dance partner since 2015. She currently teaches at Dois pra cá and is part of the organization of Forró Douro Festival.
Her methodology aims to provide students with the necessary foundations for their own language, with the awareness and autonomy to improvise in the "dialogue" created by the pair during the interpretation of the music, promoting parity between follower and leader.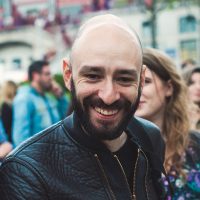 Ricardo Ambrózio
Ricardo Ambrózio, born in Brazil, is a passionate dancer and choreographer. He trained in Rio de Janeiro and later studied in Lisbon, Portugal, working with renowned dance companies.
Ricardo's choreography blends high energy, acrobatics, and emotional depth. He founded Untamed Productions and has created several acclaimed works, including "A Sweet Lullaby to Mr. Nameless" and "Raizes."
Alongside his artistic pursuits, he co-founded Performact, a dance education program. Ricardo also teaches internationally and is involved in projects like GAPP and Summer Intensive. Currently, he is working on his "Portraits" project while pursuing a Master's degree in Choreography.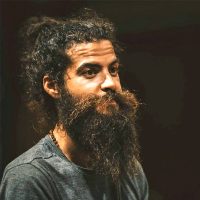 Sergio Viana
Sérgio is a musician who embraces his body consciousness as a form of expression. In social dance, the possibility of identification with the whole is what takes him on a journey. He plays with mind detachment to deepen presence, contact, breathing and flow.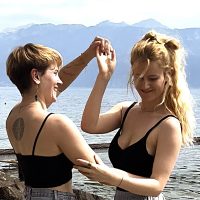 Annabelle & Jaya
Jaya's passion for dance started very early in 2006 with first contortion followed by afro, ballet and contemporary dance. She eventually came across forró in 2017 and fell in love with its sensitivity, musicality and technique. She has since then participated in dozens of festivals and taken several trips to Brazil to learn from some of the most talented teachers. Initially trained as a follower, she now leads as much as she follows, both in roots and universitário styles.
Always enticed by dancing, Annabelle first started taking classes of contemporary jazz and dancehall at 16 years old. In 2016, she got introduced to forró. She fell instantly in love with the music and Brazilian culture and quickly integrated the Forró Lausanne Association. She then also became part of the dance school Escola NoPé. This got her into the organisation of many events and gave her the opportunity to assist and dance with some of the most renowned dancers of forró.  
Since 2019, Annabelle and Jaya teach together weekly in both group and private classes in Lausanne both as leaders and followers. Jaya likes to focus on body consciousness, connection and the quality of the abraço, as her varied dance experience led her to build a strong understanding of movement and balance. Annabelle enjoys bringing playfulness into the dance through creative styling, as well as fluid leading. Eager to dive deeper into couple dance, they are both now training in other dances such as Tango and Zouk for Jaya, Afro and Kizomba for Annabelle and progressively integrating these other dance's didactics into their teaching.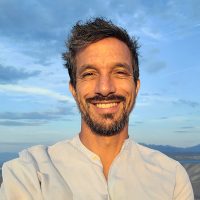 Olivier Mariette
Olivier is an engineer and musician who likes to build bridges between technique and feeling, structure and improvisation, performance and introspection.
Dancing was more a way to unwind and have fun at night in his younger years, gradually becoming a means of expression, discovering Biodanza, Ecstatic Dance and Forró more recently.
Today, touched by an inclusive, exploratory and open-minded Forró community, Olivier wishes to reveal the hidden musician in every dancer, enabling them to create their own visual and musical expression.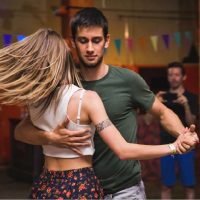 Matheus Antunes
Born in Belo Horizonte/MG, Brazil, he started taking dance classes at Pé Descalço in 2012. Two years later, he moved to Germany, joined Forró de Colônia and attended several Forró Festivals in Europe where he took diverse forró styles workshops.
In 2016, back in BH / Brazil, Matheus started teaching Forró at the university UFMG. Also in this period, he had his first contact with the roots style, and in 2017 he started learning more about it at the school Simbora Dançar.
Today, Matheus is living in Berlin, where he teaches his regular classes; and travels around Europe to share his knowledge in festivals.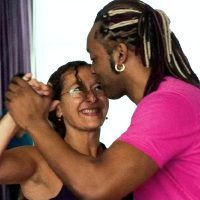 Juliana Braga
Born in Brazil, Juliana now teaches forró, samba and other Brazilian dances in Amsterdam, in the school she founded in 2007. She has been active in the dance scene for over twenty years and is one of the most experienced and comprehensive teachers on the international forró scene. Her teaching is focused on musicality, awareness and body expression and is of a rare quality.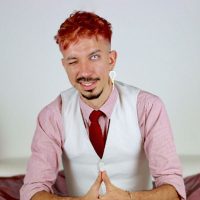 Luís Dalí
Originally from Belo Horizonte (Br), Luis is a dancer and teacher of samba de gafieira and forró with an eclectic approach. After years of martial arts, he discovered dance and quickly improved thanks to his excellent body awareness and musicality. After less than two years of practice, he started teaching samba de gafieira and forró.
Settled in Germany since 2019, he now lives from dance and tours in all festivals in Europe, where his classes meet a great success.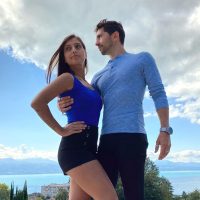 Joana & Dende
Brazilian Zouk instructors certified by Alex de Carvalho's method (MAC) in Paris, Joana and Dendê have been giving regular classes in Lausanne since 2018. Members of Swisszouk organization, they teach and organise Brazilian Zouk classes, international workshops, and events throughout Switzerland including regular classes in Geneva with Dendê and Arianne.
Their goal is to promote this joyful and versatile dance in a clean and technical way, with fluidity and creativity! Engaging in promoting respect, inclusiveness and kindness within their community as well.
Joana, being a physiotherapist, greatly appreciates the possibility of combining the understanding of the body and movement with the understanding and teaching of dance. With a classical dance background and having experienced Afro-Latin and Brazilian social dances, she devotes herself entirely to zouk, in all its freedom of physical, artistic and musical expression.
Dendê has a mixed background of break dancing, hip hop, and capoeira, which has influenced not only his style of dance but also his style of teaching, promoting personal growth through dance and connection with yourself and your partner in social dancing.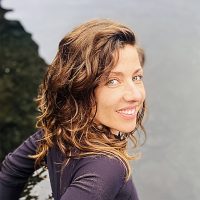 Tânia Carvalho
What fascinates me the most is to discover the potential of the lived body, the sensitive listening to it and the transforming power that honest and authentic intra and interpersonal communication possesses.
My first dancing shoes were my parents' feet. My first dive into the atmosphere of interpersonal non-verbal communication was their body and the first contact with the expression of the symbolic world through the body occurred with my entry into the contemporary dance company Movimento10 in Torres-Vedras . I was 16 years old.
Over the years I've been discovering and other methods of expression and body awareness, such as feldenkrais, yoga, gaga, butoh, physical theater and "contact dance".
In 2014 I took the course in contemporary dance, in AREA, Espai Í Criación,in Barcelona, in which the focus was on the expression of emotions using the body and of creativity and in 2019 I return to specialize in the link between "movement-emotion" through dance. I am currently in my 2nd year of Masters in Dance and Movement Therapy, I work as a therapist through movement and dance in Switzerland and I facilitate movement experiences in nature for women on the islands of Portugal.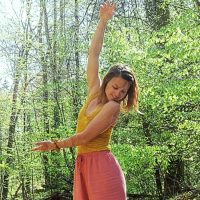 Charline Guelat
Dance&Connection
My love for forro started in Brazil 10 years ago. I was immediately conquered by the joy that this rhythm can bring as well as all the sparkling energy that connects the dancers. I love the magic of this non-verbal connection having the power to transport us…
I practiced other dances during these years such as Mandinka dance (traditional African) then couple dance: salsa, kizomba as well as contemporary dance. This summer, I had the chance to participate in an artistic project with the Haitian choreographer Laura Beaubrun which gave rise to a show entitled: "when the moon is new". At the same time, I had the chance to travel a lot. I met beautiful people on my way and I had the opportunity to dance in most of these countries. All these connections have nourished me enormously.
I then had the wish to create workshops that I named "Dance & Connection". It is for everyone, and does not require any prerequisites other than a very strong desire to reconnect with oneself and the world. Connecting to your body is essential and even if there are different ways to achieve this, I find that dance has this power to bring together so many aspects: letting go, meeting emotions, freedom , self-confidence, etc.
Through my workshops, I seek to transmit these unique experiences combining dance, body expression and personal development to allow everyone to meet them. "Who dances is happier"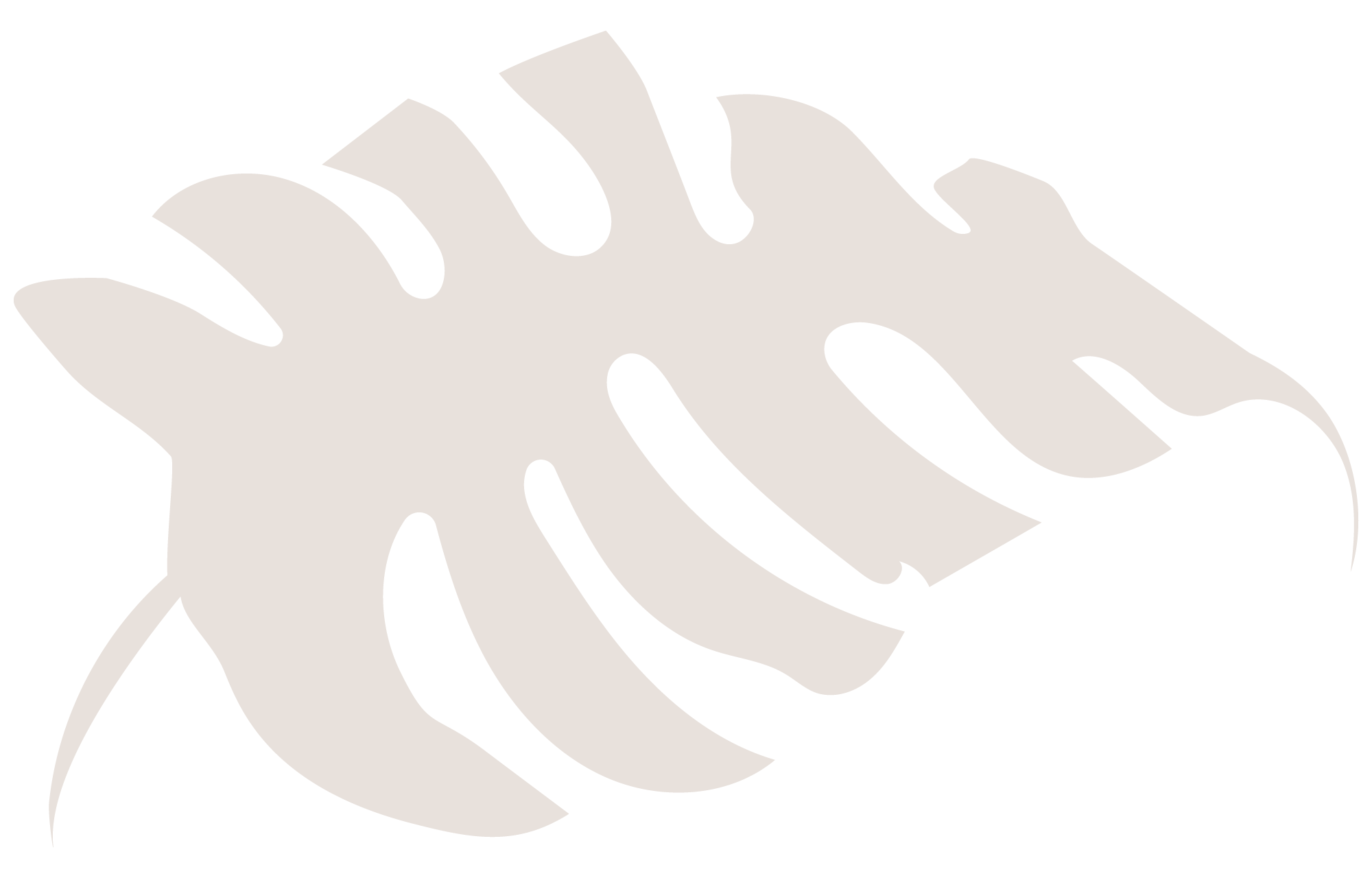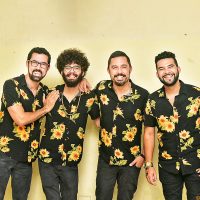 Trio Dona Zefa
Founded in 2002 in the city of Campinas, Trio Dona Zefa soon started to spend little time at home, when in 2005 they won the biggest forró festival in the world, FENFIT, held every year in the city of Itaúnas/ES.
After winning, the trio's first album was released, entitled "Forró Do Talarico", the name of the song composed by the group's singer, Danilo Ramalho. Since then, the trio has toured several Brazilian states, toured Europe, released four more CDs, a DVD celebrating 10 years on the road, two LPs, sang along with renowned artists such as Dominguinhos, Genival Lacerda, Elke Maravilha, and Mestre Zinho.
They have taken to some of the biggest stages and festivals around the world. Even with so much success, with each passing year new conquests are made, and the respect and love for forró remain intact from the beginning.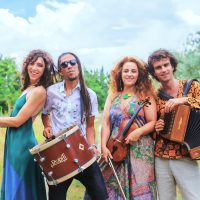 Forró de 4 tokes
In a festive, sparkling, playful and participative atmosphere, the Forró de 4 Tokes group offers you 2 hours of dance, mixing traditional Forro dances with cirandas, Côco and a touch of trad music.
They revisit pieces from the traditional repertoire, and deliver original compositions. The popular vision of Forró blends with their jazz influences and traditional Mediterranean music, leaving plenty of room for improvisation, in the service of dance and the moment.
Forró de 4 Tokes was born in 2021, during a concert organized at La Madrague where Caroline, Aurélia, Dimë and JB found themselves playing together with a shared passion for the music and dance of northeast Brazil: Forró.
4 Tokes is: 4 musicians, 4 instruments, 4 personalities, 4 musical universes that meet and merge around the traditional music of Northeast Brazil.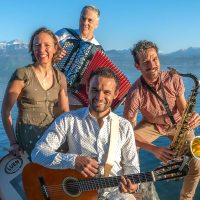 Xocolate

Xocolate is a multi-cultural group that was born in 2015. Composed of Brazilian music and dance enthusiasts, Xocolate brings forró to life in Switzerland and beyond, where they regularly perform for a mixed audience of dancers and Brazilian music lovers.
They perform a subtle mix of traditional forró music, including songs by the great Luiz Gonzaga and Gilberto Gil, revisiting popular music such as "Englishman in New York" or "La Vie en Rose" with a forró touch, as well as our own repertoire, mixing French and Portuguese, our languages of heart.
The guitar, saxophone, cavaquinho and shamanic drum complete the traditional instruments of forró, impregnating their melodies with a taste of world music.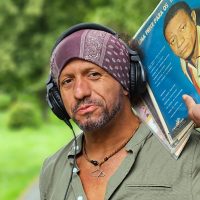 DJ Boró
DJ Boró is passionate about northeastern culture and specializes in forró. Born in Brazil, he now lives in Münster, Germany, where he works as a DJ and dance teacher.  He shares his passion for forró and the rich cultural heritage of northeast Brazil with his students and audiences. His vinyl-mixed sets are an authentic fusion of northeastern musical styles.
Active on the forró scene for many years, he has had the privilege of performing at renowned events such as Buraco do Tatu and Padaria in Itaúnas, Baile dos Ratos and Remelexo in São Paulo, A Casa and Ziriguidun in Belo Horizonte, O Baião vai in Lisbon, Italia Roots in Italy and many more.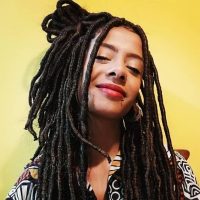 DJ âMy B.
Reference of the Brazilian Music in France, âMy B., DJ and producer, musical and cultural, native of São Paulo, has settled in Lyon for a few years.
She is the first woman DJ to work exclusively with Brazilian Culture in France and the first woman specialized in Forró in Europe.
Forró has always been a fundamental part of her work.  Every week since 2017, she organizes the only weekly Forró ball in Lyon, the "Forró da âMy".
She is also the founder of the Carnavália collective, which promotes Brazilian Culture in Lyon since 2019 and resident DJ of Radio Nova Lyon.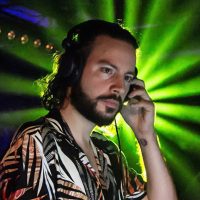 DJ Kalu

A great music lover, music is an integral part of his life. A passionate vinyl collector who has been working in a record store for several years, he never ceases to add to his musical knowledge and his collection of 33s and 45s.
Today, he's a versatile DJ, yet he got his start at the turntables by hosting forró dances. It was the forrozeiros who inspired him to continue on this musical path, thanks to the love and good vibes transmitted by this audience. Grateful for what the forró has given him in his life, it's always a great pleasure for him to entertain the dancers with his vinyl records filled with stories of Nordestine culture.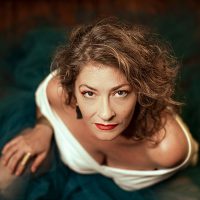 Janayna Pereira

Janayna Pereira is a Brazilian singer, composer, percussionist and actress. She has been leading the group Bicho de Pé as vocalist and author of the vast majority of the group's songs for 19 years. Her compositions – including "Nosso Xote (Moreno)" – have been a great success among Forró lovers and dancers.
In 2021, she released her solo album with, among others, compositions by Zeca Baleiro and Paulo César Pinheiro as well as her own compositions.
For her European tour, she will be accompanied by Diego Oliveira playing zabumba and Cainã playing accordion.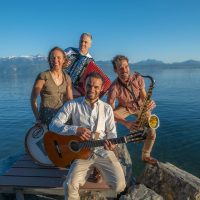 Xocolate

Xocolate is a multi-cultural group that was born in 2015. Their forró fusion repertoire is infused with diverse musical and cultural influences through a subtle mix of traditional forró music and covers of current music in various languages.
This year again, they invite their musician friends on stage to share a unique moment that promises to be filled with great energy and wonderful surprises!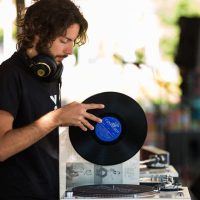 DJ Kalu

For many years, Dj Kalu has been scouring the markets, the stores, the "sebos" and other old dark cellars of Brazil, in search of precious vinyl records, quenching his thirst for musical discoveries of this country with its multiple facets, yet so unknown.
During his travels, he brought back a lot of suitcases full of records and takes a great pleasure to share his finds on the dance floor.
So fasten your seatbelts, put on your havaianas and embark on a musical journey. Dj Kalu will be your captain!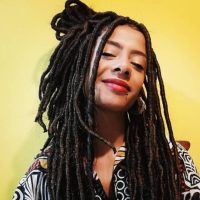 DJ âMy B.
Reference of the Brazilian Music in France, âMy B., DJ and producer, musical and cultural, native of São Paulo, has settled in Lyon for a few years.
She is the first woman DJ to work exclusively with Brazilian Culture in France and the first woman specialized in Forró in Europe.
Forró has always been a fundamental part of her work.  Every week since 2017, she organizes the only weekly Forró ball in Lyon, the "Forró da âMy".
She is also the founder of the Carnavália collective, which promotes Brazilian Culture in Lyon since 2019 and resident DJ of Radio Nova Lyon.